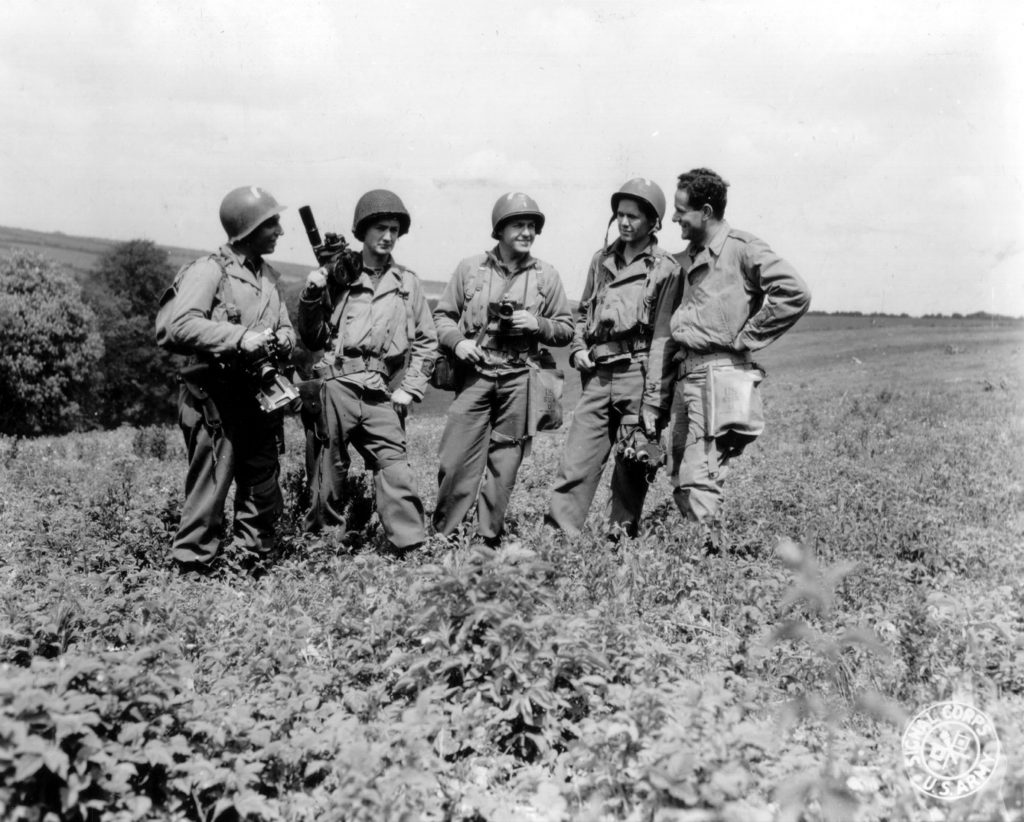 August 26 – December 16, 2015
When the United States entered into World War II, it was with a sense of moral duty that many men entered the fight; Walter Rosenblum (1919-2006) was one of them. As a U.S. Army combat photographer Rosenblum landed on Omaha Beach on D-Day, then traveled throughout Europe with various combat units. Documenting the war under extremely dangerous conditions, he secured the surrender of 75 German troops, was wounded in combat, and took some of the first motion picture footage of the liberation of the Dachau concentration camp. Rosenblum was one of the most decorated WWII photographers, awarded the Silver Star, Bronze Star, five battle stars, the Purple Heart, and a Presidential Unit Citation.
Curated by Manuela Fugenzi, produced by Studio Zizola, Rome, and Daedalus Productions, Inc., New York.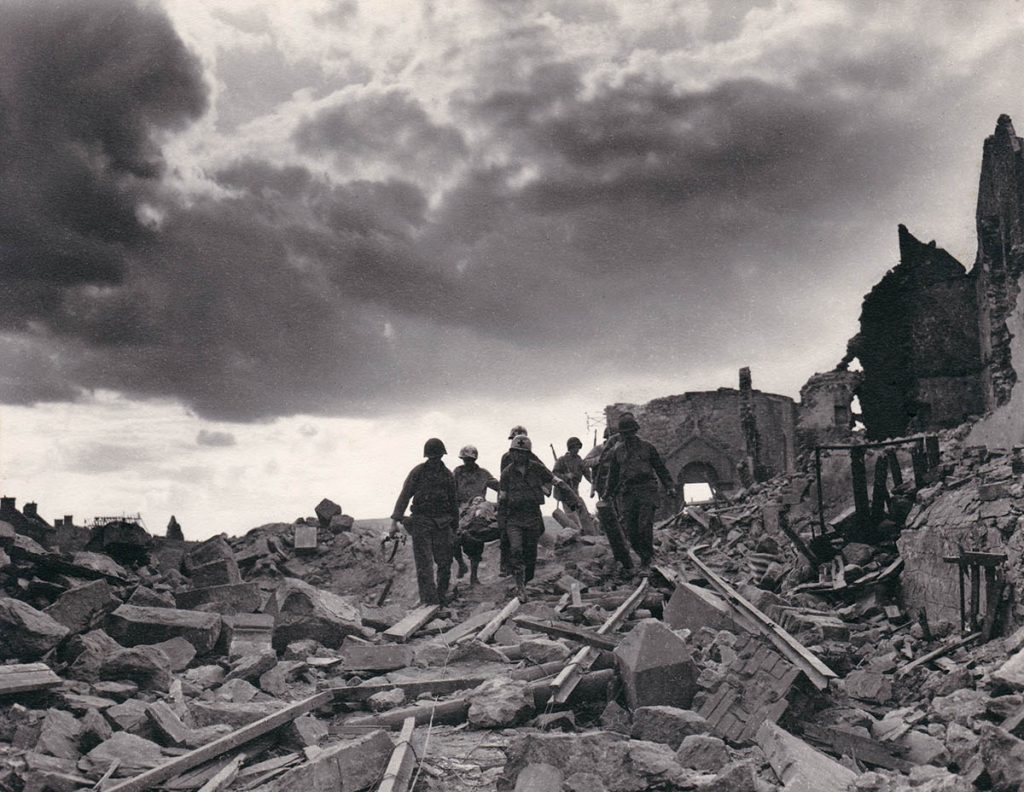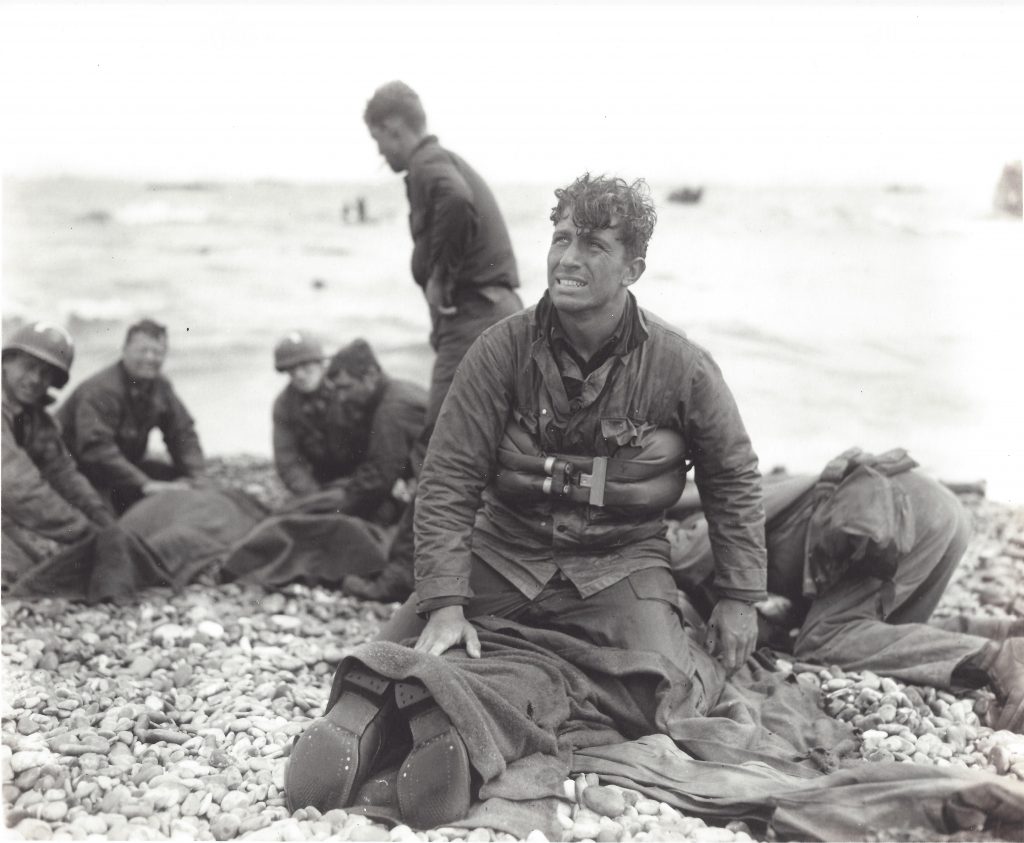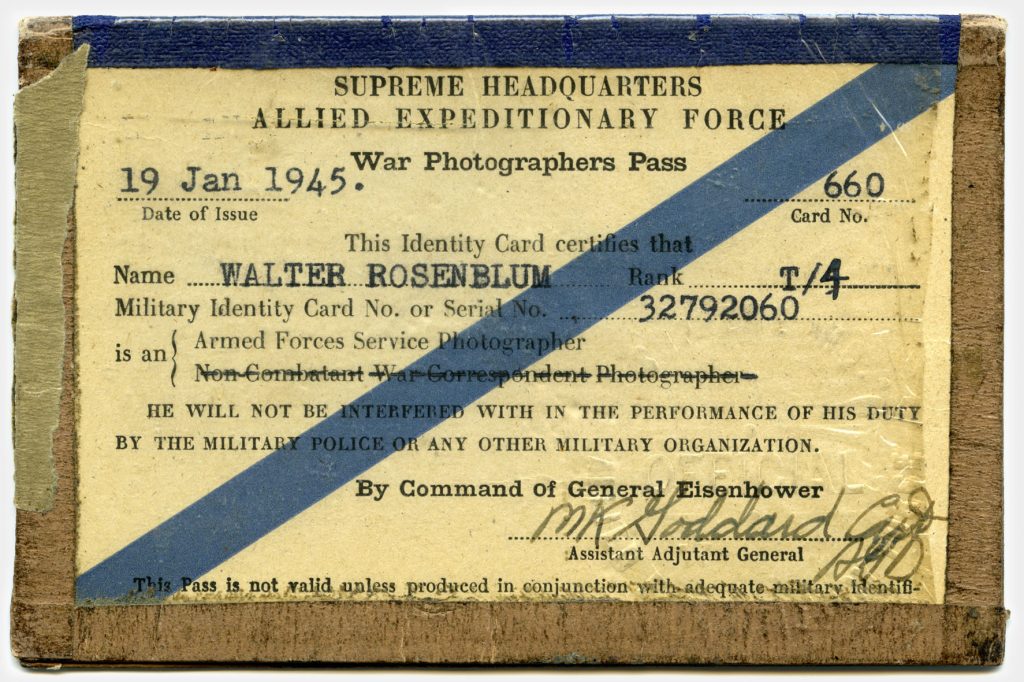 Public Programs
12:00 noon
Film Screening
Walter Rosenblum: In Search of Pitt Street

6:00 p.m.
Talk
Nina Rosenblum
Film Producer, Daedalus Productions, Inc.
---