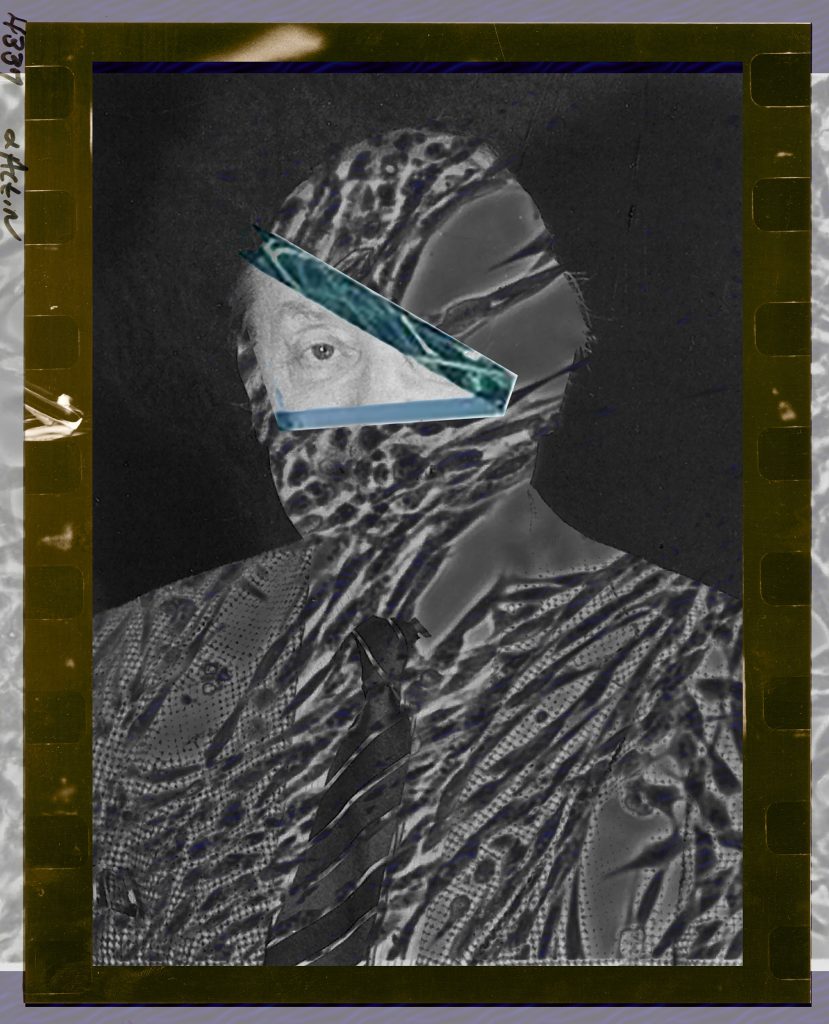 April 25 – June 30, 2016
The Albin O. Kuhn Library Gallery presents ​The Glass Knife​, curated by artists Stephen Bradley and Kathy Marmor, on display April 25 through June 30. The exhibition reflects on the work of Keith Porter, known as the "father of cell biology," the title referring to the sharp wedged-shaped glass tool used by Porter to prepare tissue samples. Dr. Keith Porter was the chair of the UMBC Department of Biology from 1984 to 1988, and was one of the first scientists to study whole cells with the electron microscope. At the RockefellerInstitute, he produced the first image of an intact cell, made possible by his development of an innovative slicing technique and specimen preparation for viewing and photographing with the electron microscope. His in-depth experience in experimental embryology and histology, along with his talent to interpret these highly magnified images, enabled him to infer the functional activities of cell organelles such as the endoplasmic reticulum (which he discovered and named)and microtubules. Porter was awarded the National Medal of Science in 1977.
---
Public Program
4:00 p.m.
Monday, May 2, 2016
Artist's Talk​: Stephen Bradley and Kathy Marmor
Media artists Bradley and Marmor have structured their installation to illuminate Keith Porter's life-long relationship with the micro world of cells. ​The Glass Knife​ integrates select elements from Porter's archive to build a unified series of sculptures that allude to Porter's workstation that "sees" the cell and its organelles and the potential applications that Porter imagined. With The Glass Knife​, Bradley and Marmor propose a model of imagination that embraces a vision mediated by technology that extends our seeing. The artists as curators offer metaphoric insight into Porter's scientific inquiry made possible with his ground-breaking use of the electron microscope that changed the world of cellular science. "He had an almost uncanny ability to look at static electron monographs of cells and 'see' what the cell was doing, or at least what it was equipped to do." – Dr. Lee D. Peachey
---
Sound composition created from recoding the electromagnetic signals emitted by an operational electron microscope that Keith Porter used while he was at UMBC in the 1980s. Presented as a multi-channel sound installation in the Glass Knife, comprised of 3 DIY parabolic speakers, mp3 players, amplifier.
---