October 31, 2022–March 12, 2023
Sonya Clark (b. 1967) is a multidisciplinary artist whose work explores issues of identity, race, cultural heritage, and collective memory. This exhibition presents five works in which Clark applies fiber-art techniques to the medium of hair, a material laden with cultural and metaphorical significance. In these works, strands of hair represent ancestral bonds, hairstyles connote intimacy and convey Black visibility and identity, and combs bare teeth to show how hair has been an instrument of political resistance across the African diaspora. Clark interweaves her material with historical, literary, and musical allusions ranging from the biography of Madam C. J. Walker, the first female self-made millionaire, whose wealth derived from her business selling hair care products to Black women, to the hymn "Life Every Voice and Sing," known as the unofficial Black National Anthem. Engaging craft traditions, Clark unravels the narrative threads that bind issues of contemporary importance to the past and refashions potent cultural symbols from everyday objects.
This exhibition was made possible in collaboration with Goya Contemporary Gallery and Sonya Clark
Cover Image: Sonya Clark, Hair Craft Project with Dionne, 2014. Pigment print on archival paper, 29 x 29 inches. Courtesy Goya Contemporary Gallery and Sonya Clark.
---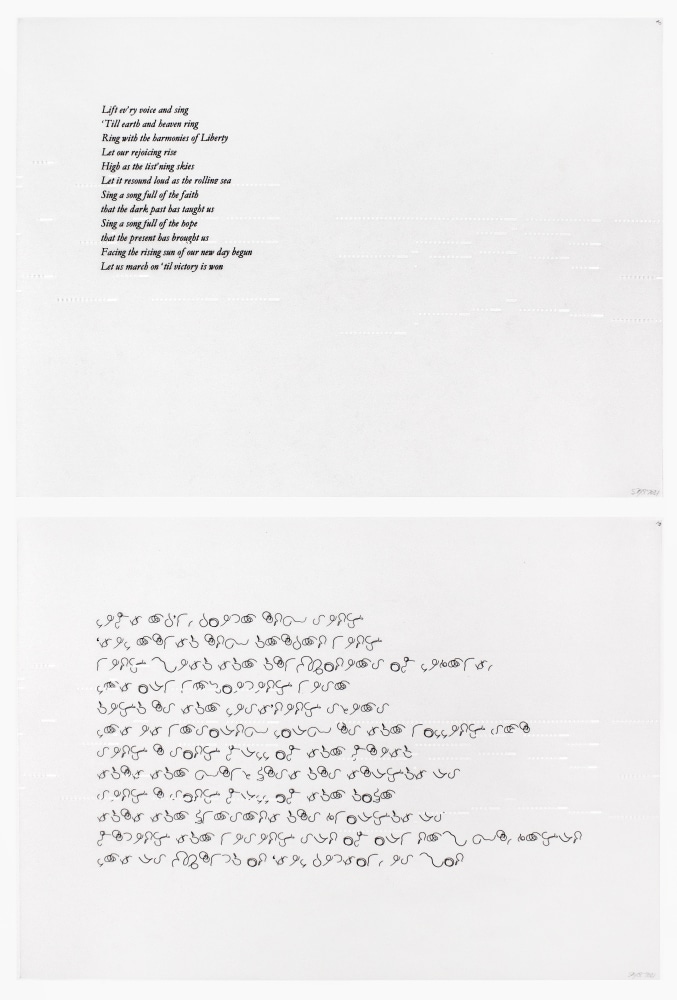 Public Programming
Harmonies of Liberty: Artist talk with Sonya Clark
Thursday, November 3, 4–6pm
In-person with simultaneous streaming via dreshercenter.umbc.edu
In this talk, held in conjunction with the Dresher Center for the Humanities Daphne Harrison Lecture, artist Sonya Clark will discuss artwork inspired by the hymn "Lift Every Voice and Sing" –work that she has produced in harmony with musicians that centers collaboration, innovation, craft, and design as a means to uplift suppressed voices.
Co-sponsored by the Dresher Center for the Humanities; the Department of Visual Arts; the Center for Innovation, Research, and Creativity in the Arts; and the Department of Africana Studies.
Image: Lift Ev'ry Voice and Sing, 2021. Diptych made of pigment print on punctured piano paper. 11 1/4 x 14in. each. Courtesy Goya Contemporary Gallery and Sonya Clark.
---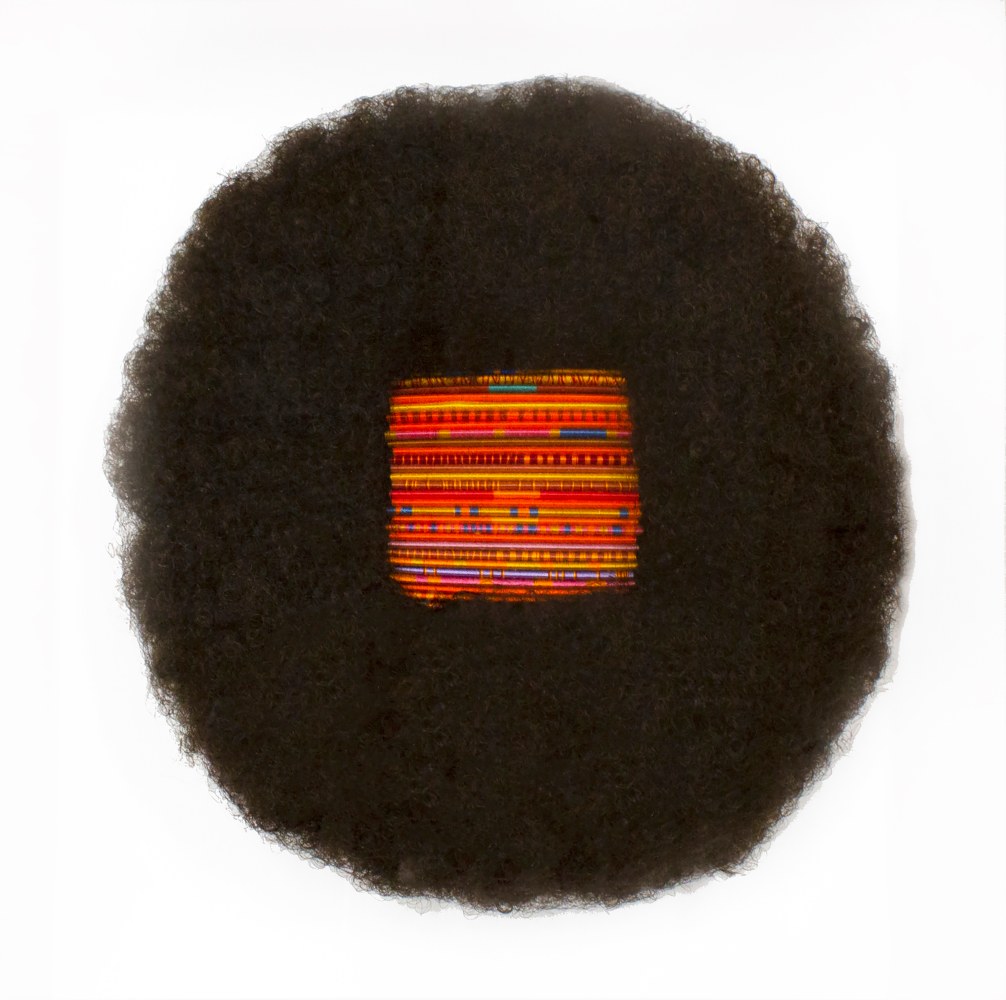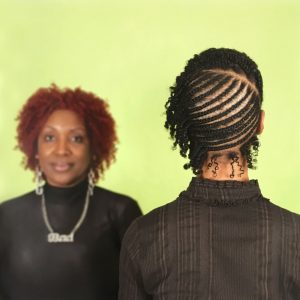 ---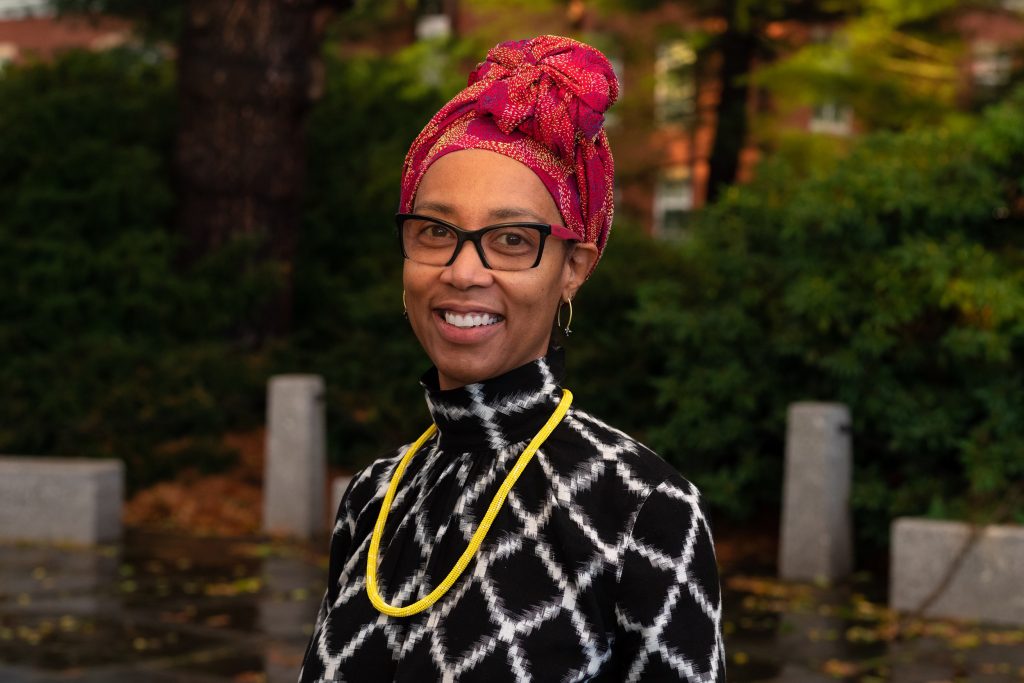 Biography: Sonya Clark is Professor of Art at Amherst College in Amherst, Massachusetts. Previously, she was a Distinguished Research Fellow in the School of the Arts and Commonwealth Professor at Virginia Commonwealth University (VCU) where she served as chair of the Craft/Material Studies Department from 2006 until 2017. In 2016, she was awarded a university-wide VCU Distinguished Scholars Award. Her work has been exhibited in over 350 museum and galleries in the Americas, Africa, Asia, Europe and Australia. She is the recipient of a United States Artists Fellowship, a Pollock Krasner award, an 1858 Prize, an Art Prize Grand Jurors Award, and an Anonymous Was a Woman Award. Most recently, she was an inaugural recipient of the Black Rock Senegal Residency Fellowship.
Photo by Andrew Smith