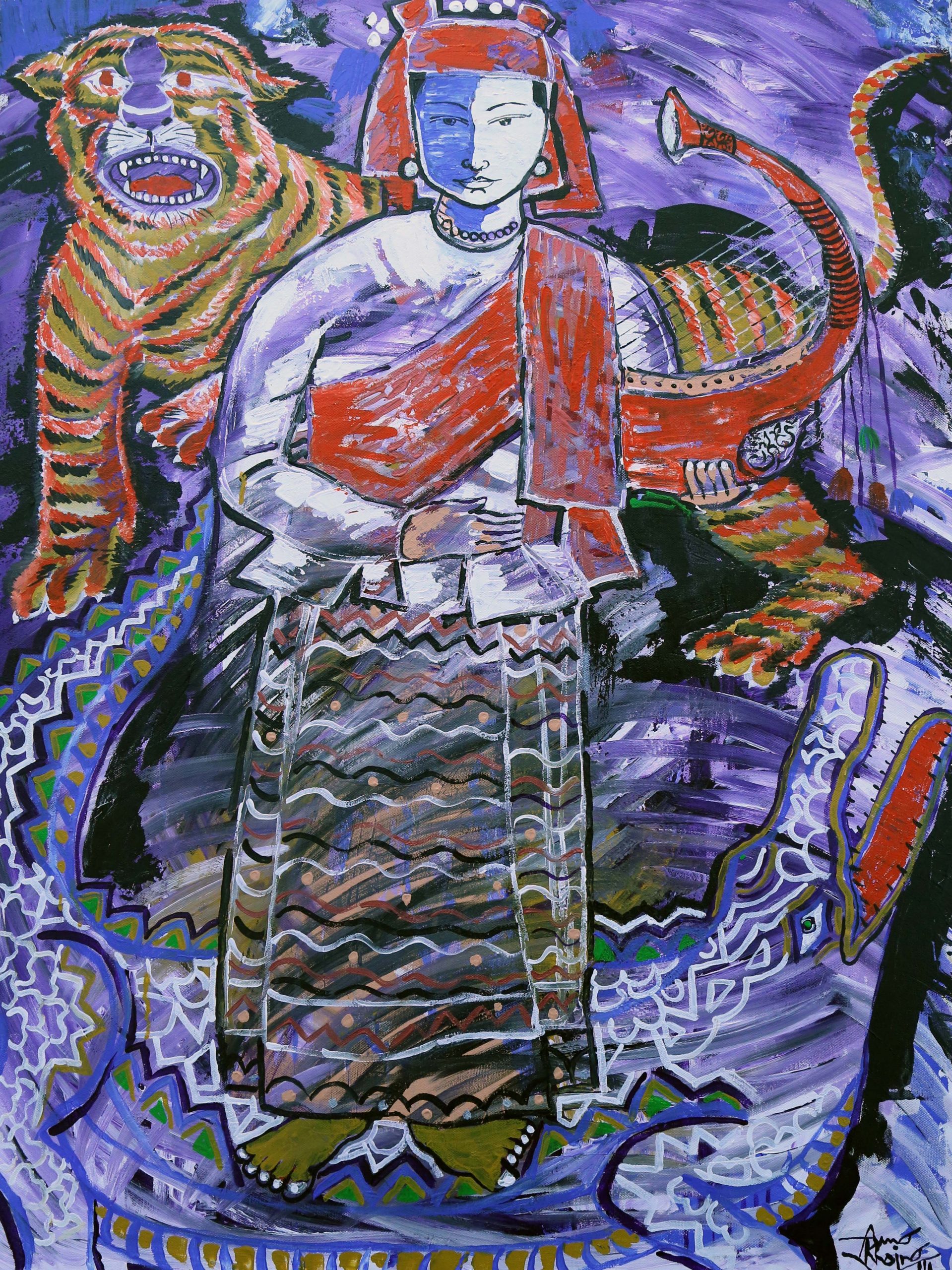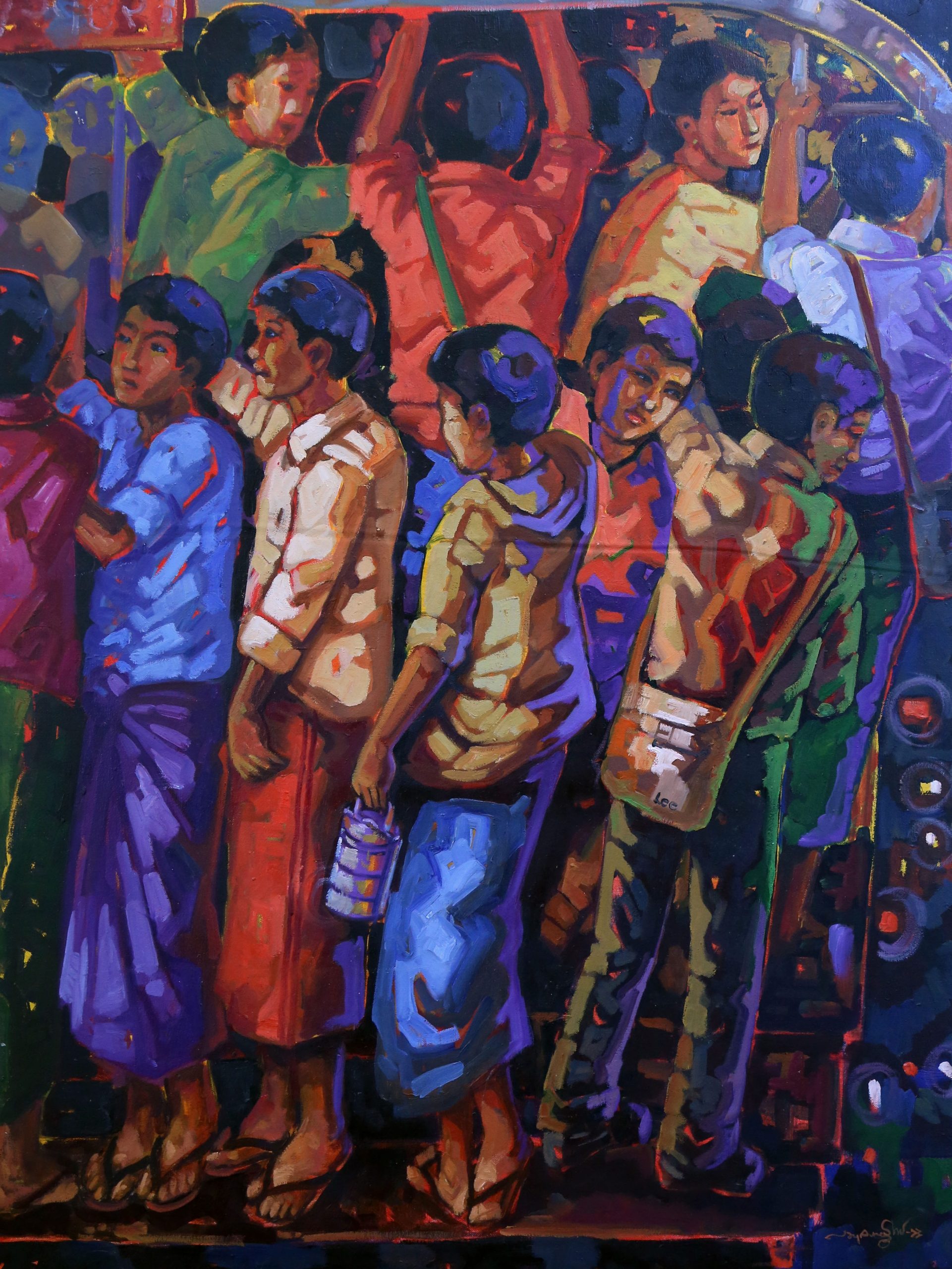 January 30, 2017 – March 26, 2017
Altered State: Painting Myanmar in a Time of Transition presents paintings by 36 contemporary artists from Myanmar, the Southeast Asian nation formerly known as Burma. Created following the transition period of 2011, when a military-backed civilian government replaced oppressive rule by military junta and the country once famous for its seclusion re-entered the world stage, the paintings illustrate current artistic practice in Myanmar and present a series of creative viewpoints on a rapidly changing society.Paintings included in Altered State: Painting Myanmar in a Time of Transition are from the collection of contemporary Myanmar paintings of Ian Holliday, the Vice President and Pro-Vice-Chancellor (Teaching and Learning) at the University of Hong Kong. Presentation of the exhibition at UMBC is supported in part by an arts program grant from the Maryland State Arts Council, an agency funded by the State of Maryland and the National Endowment for the Arts. Additional support comes from the Friends of the Library & Gallery, the Libby Kuhn Endowment, and individual contributions.
---
Public Program
4:00 p.m. Wednesday, February 1, 2017
Myanmar: Perspectives on a Society in Transition
Christina Fink, Professor of Practice of International Affairs, George Washington University
Myanmar has been undergoing profound political, economic, and social change. Throughout this process, the military leadership and political parties have both cooperated and competed in their efforts to impose their vision for the future. Meanwhile, citizens have sought to take advantage of greater freedoms and opportunities, while also re-imagining their country's identity and place in the world.
Professor Christina Fink is a cultural anthropologist who has combined teaching, research, and development work throughout her career. Her areas of expertise are Burma/Myanmar in particular and Southeast Asia more broadly, equitable development, gender and development, civil society in ethnically diverse states. She received her B.A. in International Relations from Stanford University and her M.A. and Ph.D. in Social/Cultural Anthropology from the University of California at Berkeley. She has taught at the Elliot School for International Affairs at George Washington University since 2011. She served as a visiting lecturer at the Pacific and Asian Studies Department at the University of Victoria in 1995, and from 2001-2010, she was a lecturer and program associate at the International Sustainable Development Studies Institute in Thailand.
---