Peggy Fox's career as a photographer spans assignment-based work and her own fine art practice. For clients, she produced picture stories aimed at conveying a narrative within a single image. Meanwhile, her photographs recording street life in Baltimore, documenting the vanishing towns of Maryland's Patapsco Valley, and chronicling her extensive travels across the globe provided opportunities to tell stories shaped by personal encounters and characterized by a strong sense of place. Fox's experiments in collage expand the existing imagery of those photographs. Combined with transparencies, layered upon aluminum ground, and embellished with hand-worked details or digital manipulation, the resulting images engage the surrealist tendencies of collage to render reality into fantasy and to juxtapose subjects in new, unexpected ways. Certain motifs recur across the body of work, including enshrouded, falling, or diving figures; architectural features of arches, portals, and stairways; and references to religious iconography, mythology, and physics. This virtual presentation is structured around three groupings, intended as three possible unfolding paths that emphasize the inherent narrativity of the artist's constructions. These sets of collages are not prescriptive, but are rather evocative of emotions, impressions, and symbols. Viewed as "morality tales," the images conjure stories but remain ambiguous, their lessons open to multiple interpretations.
* The images below will scroll automatically. They can also be advanced using the arrows at right and left. To pause the slideshow and to view titles, hold the cursor over the image.
---
The work begins with my black and white photographs. It grows out of a desire to personalize and elaborate on these initial images by joining them, collaging them, and painting on them to enlarge the story. The particular quality of the photographs is integral to, and is the dominant feature of, the images.
As an independent contract photographer I was part of a genre of "what makes a one shot, picture story?" There were parameters, there was an approach. There were stories to be told, in schools and hospitals. It was very traditional storytelling taken to the highest level. This work, while honoring that, is storytelling of a different nature.
---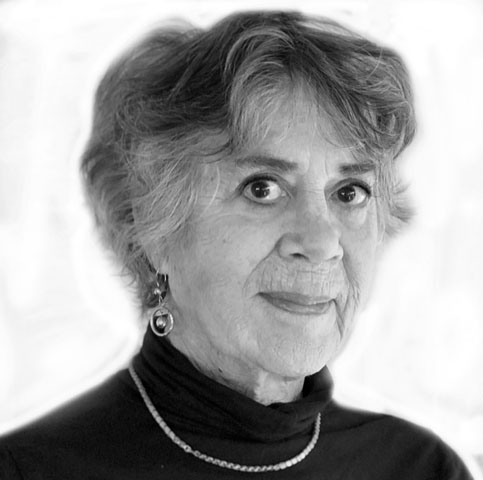 Peggy Fox studied painting at Moore College of Art in Philadelphia. After relocating to Baltimore and serving as director of the art department at St. Paul's School, she embarked on a career as an independent photographer, balancing her time between assignment photography and fine art.
Early in her career, Fox was featured in a one-person show at the Baltimore Museum of Art. From 1987 to 1996 she developed Lost in the Cosmos, a 10-by-200-foot mural executed in porcelain enamel on steel and commissioned by the Maryland Transit Administration for the Johns Hopkins Hospital Metro station.
In 2009 her book with writer Alison Kahn, Patapsco: Life along Maryland's Historic River Valley, was published by The Center for American Places at Columbia College Chicago. She also had a solo show at The Atlantic Gallery in New York City in 2012. She has received two Maryland Arts Council grants and her work has been exhibited nationally.